About Soil Heroes
"At Soil Heroes, we're developing a groundbreaking platform connecting farmers to businesses, supporting them to farm with nature, rebuilding soils, producing tasty and healthy crops, providing food, fuel and fibre. With our platform we offer these farmers new business models and income flows", Jens van der Veer, Soil Heroes' product owner explains.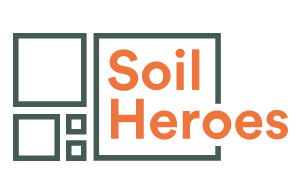 The Soil Heroes family (consisting of a foundation and a for profit entity, Soil Heroes Foundation and Soil Heroes Operations) has a clear goal: to enable farmers to transition to regenerative farming and to do this at scale. The family was started for farmers by farmers (and experienced entrepreneurs) and is backed by both Dutch and international investors.

Soil Heroes' challenges
It was spring 2019 when Jeroen Klompe, founding farmer of Soil Heroes, and Jens van der Veer (product owner) met with Tweede golf's (TG) Hugo to discuss their first ideas. They had secured their first funding and asked if TG could possibly be the long term partner they wanted to bring on their product development journey ahead.
In terms of software development for their product, the challenges they knew they faced at the time were:
Developing a fully custom platform
Moving from a concept to a system quickly
To blockchain or not to blockchain
Translation of data science modelling to software
1) Developing a fully custom platform
It was clear from the start that something completely new had to be created. There were no off-the-shelf solutions available that could get close to do what was required:
enable farmers to manage their regenerative plots easily
enable Soil Heroes to collect evidence on the impact created
sell the ecological gains such that farmers could continue creating impact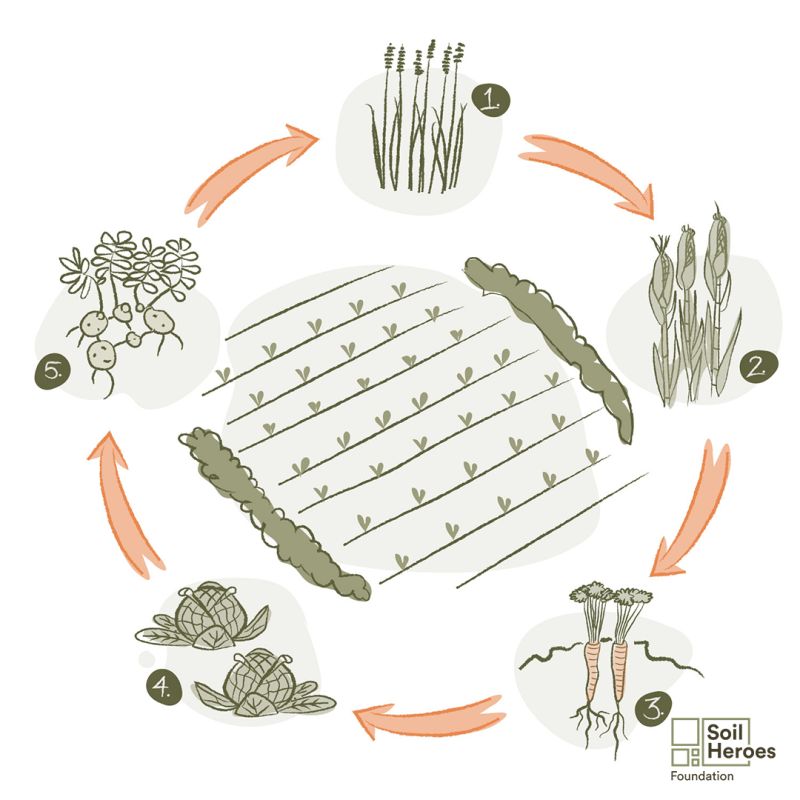 2) Moving from a concept to a system quickly
At the time the blueprint for the system was still a one-slide concept. This concept had to be turned into requirements and a system that would satisfy users' needs. As for any start-up time is of the essence, Soil Heroes did not want to get stuck in this process for too long.
3) To blockchain or not to blockchain
One of the principal choices to be made upfront was "do we go for a blockchain based platform from the start, or are we going to create an MVP using standard crypto for the 'proof' use cases we have?". Going down the wrong path would be costly and presumably very hard to get back from.
4) Translation of data science modelling to software
Soil Heroes knew it would expand their team with a data scientist soon, who would set out to develop science based custom models, for example to determine CO2 sequestering and improved water holding capacity. A requirement for the software developers: be able to collaborate smoothly with the data scientist and translate those models to production software.
Solution
Jeroen and Jens moved quickly after we first met them. Within a couple of months they made the decision to outsource software development. As their founder team did not include someone that fitted the CTO-role, they concluded that the delay involved to fill that gap and subsequently successfully hire a bunch of software developers was unacceptable. Their preferred way of operating for the next two years would be to work with a software partner that could provide a highly skilled tech team and start immediately. If the plan would work out, then would be the time to start building a development team of their own.
What they required for this first phase matched both our preference for committing long term to a client as well as our web engineering and workflow automation expertise. In those early stages we also discovered we had a similar vision on the road ahead, as Jens phrased it "I really saw a match in the lean approach to product development both Soil Heroes and TG preferred" and "getting to know each other we found out we both had a desire to make a positive impact".
In the autumn of 2019 Soil Heroes chose TG as its tech partner for the next couple of years and the development team was formed. Until this day, it has been led by Jens van der Veer as Product owner and from Tweede Golf side by Hugo van de Pol as Scrum master and Marlon Baeten as Tech lead.