December 10, 2018
PWAs are moving fast. A 2019 update.
Erik
Co-owner & Software engineer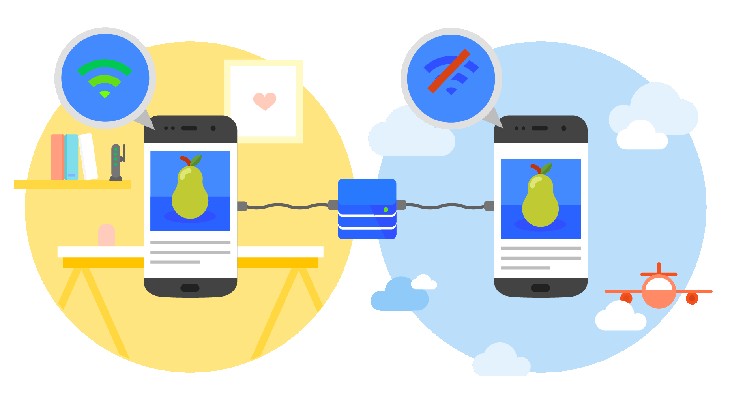 Progressive Web Apps have been around for a while and we - being the eager, happy web devs that we are - have already incorporated them in our standard practices. Faster loading times, offline availability, full-screen, notifications. Great.
Still, there was something we hadn't noticed. During the Performance.now() conference we visited last November we became increasingly aware that PWAs are not just a great thing for the web ecosystem from a technical or performance perspective. Behind our backs, they have started to make a serious impact on the world as a real alternative for native (store-installed) apps.
That breakthrough is not only a result of PWA features. The world has changed. In 2010 an app was gold. Nowadays, we talk about 'app fatigue' and 'broken app discovery'.
For web guys like us, this is of course fabulous news. We didn't really like them apps. Time for us to get up to speed with the world and the shift that is taking place. We thought it might be a good idea to put together a nice reading list for the Christmas holiday... In case you will get bored. We proudly present to you: a summary of the best resources we found during our renewed exploration of the state of PWAs.
1) The basics
Freshen up your PWA facts and rethink the pros and cons. Many good resources, this is a nice starter All you need to know about PWAs. Alex Russells quote might be a good one to remember "PWAs are just websites that took all the right vitamins".
2) App fatigue. How bad is it?
"The average number of apps a user installs per month? Zero". Great headliner, but it is overstating it a little. It's true for half of all users. The other half installs 2 or 3 apps each month. That still isn't very much. We stick to what we know.
To help you form an opinion about the question of app fatigue, the 2017 U.S. Mobile App Report by Comscore is a good resource.
3) Hands-on experience
Walk the walk. Read a great article about PWAs by Dutch web agency Voorhoede, "Every project a Progressive Web App". Or for a more balanced view read how Picnic considered native, PWA and hybrid by Lars Lockefeer, once Tweede golf-crusader of the very first hour, now Tech Lead at Picnic.
4) It's easy
When a new technique is easy to use for developers they will adopt it quickly. Adding PWA support is not difficult. Take Webpack and add two plugins and you're good to go.
5) Documented impact
PWA success stories from Uber, Pinterest and Trivago on pwastats.com. Some of these numbers are big.
6) Google is doing the heavy lifting
Google is continuing its push in 2019. See this roadmap for 2019 from the Chrome developer summit.
7) What about Microsoft and Apple?
Microsoft is all-in, PWAs are installable on Windows and present in the store. Apple is getting there as of iOS 11.3.
8) Getting your hands dirty
This one is not a surprise, but to leave it out of our list is a no-go. The best starting point is developers.google.com on PWA.
9) What more can a PWA do?
A PWA can do what the web can do. That might be a lot more than you think: whatwebcando.today. The Payment Request API is an interesting example.
10) The future: PWAs or Apps?
Really, this is just opinions and fortune telling. But for what it's worth: a random PWA vs. App poll on jaxenter.com.
And that's it... Missing a masterpiece in our list? Let us know!
Special thanks to Jason Grigsby for our renewed inspiration. Check his great talk from Performance.now() here.
We aim to publish a more opiniated article on PWAs in 2019. Subscribe to get an update.