August 10, 2023
Sovereign Tech Fund invests in Pendulum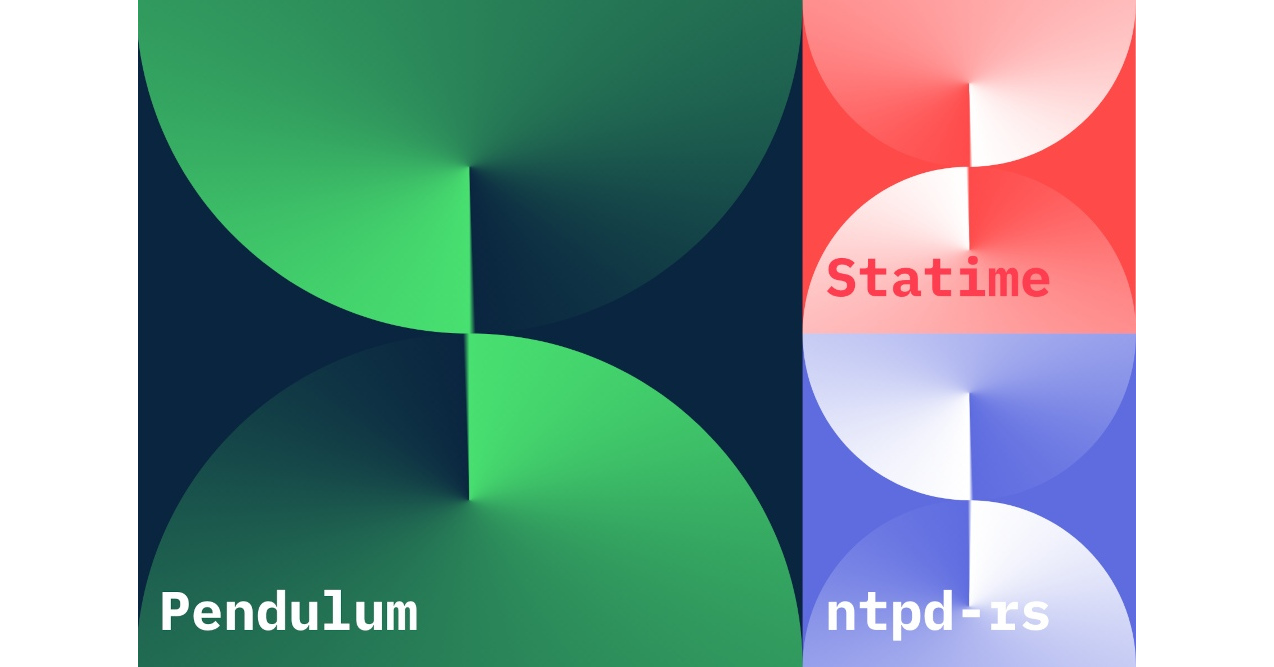 Sovereign Tech Fund will support our effort to build modern and memory-safe implementations of the Network Time Protocol (NTP) and the Precision Time Protocol (PTP).
NTP and PTP are vital building blocks of the internet and other critical infrastructure, providing accurate and reliable time synchronization on millions of phones, PCs, servers and networks.
STF's €440k investment enables us to continue the development, adoption and maintenance of Statime (PTP) and ntpd-rs (NTP), the two projects that constitute Pendulum, throughout 2023 and 2024.
We're very thankful that STF are advocating the importance of making these protocols secure and reliable and are investing in our efforts.
The work
1. Development and Stabilization
Releasing end-user ready version of ntpd-rs with improved stability, observability, and configuration.
Releasing PTP functionality for Linux through Statime.
Contributing to the NTPv5 standard, implementing the draft specification, and improving the custom clock algorithm based on Kalman filters.
2. Adoption and Visibility:
Promoting adoption by improving packaging and documentation, conducting market research, and showcasing performance and statistics.
Blog posts, talks, and documentation on the benefits of using memory-safe versions of PTP and NTP.
Exploring the establishment of an NTS (Network Time Security) pool to facilitate the adoption of NTS.
3. Maintenance and Community Support:
Ensuring ongoing maintenance of both Statime and ntpd-rs by responding to issues, updating documentation, and performing regular releases.
Transferring knowledge to contributors and fostering community engagement.
Seeking structural financial support from industry companies to sustain the projects in the long term.
About Pendulum and Tweede golf
Pendulum is a project by Tweede golf. Tweede golf is an expert in the Rust programming language and the development of secure digital infrastructure software.
At the beginning of 2022 the development of PTP started, supported by funding of the NLnet Foundation. In April of that year we started to work on NTP, as contractor for Prossimo's NTP initiative. In 2023 both projects came under Tweede golf's wings and found their home in Pendulum.
More on Pendulum: https://github.com/pendulum-project.
More on Tweede golf: https://tweedegolf.nl/en.
About the Sovereign Tech Fund

Sovereign Tech Fund supports the development, improvement, and maintenance of open digital infrastructure. Its goal is to sustainably strengthen the open source ecosystem, focusing on security, resilience, technological diversity, and the people behind the code.
Strengthening Digital Infrastructure and Open Source Ecosystems in the Public Interest
STF is funded by the German Federal Ministry of Economics and Climate Action (BMWK) and hosted at and supported by the German Federal Agency for Disruptive Innovation GmbH (SPRIND).